2022/1/18
The BLG-7000BC2-GT will be released on Monday, February 21, 2022.
HIOS Corporation will release the "BLG-7000BC2-GT" on February 21, 2022. This product will be part of the BLG-BC2 series lineup covering the high torque range.
The BLG-7000BC2-GT has the option of either a stand type or handle type to mitigate and absorb shock.
The T-80BL will also be released as a compatible power supply.
▶Details of BLG-7000BC2-GT
▶Details of T-80BL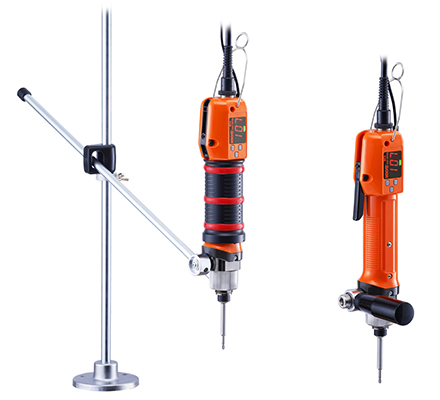 ●About BLG-BC2 series
The BC2 series of electric screwdrivers was launched in February 2015 and is still used by a very large number of customers as it approaches its eighth year on the market.
With the BC2 series' unique error detection system and work data output, the product itself becomes a craftsman to determine the correct screw tightening.
We are actively expanding into the Asian, European and American markets, and through the BLG-BC2 series, we are receiving high praise from customers around the world.